Change starts with science. Your support makes it happen.
Environmental Health Sciences is a nonpartisan, nonprofit news and science organization that aims to drive good science into public policy and public discussion on our environment and health, including climate change. We've been at this since 2002.
Donate today at the level that works for you.
Your support of EHS drives science into public discussions. When you support environmental justice, you support social justice. It all improves the health of our communities.
If you have questions about your donation, please contact Douglas at dfischer@ehsciences.org.
We promise to use your funds efficiently and effectively.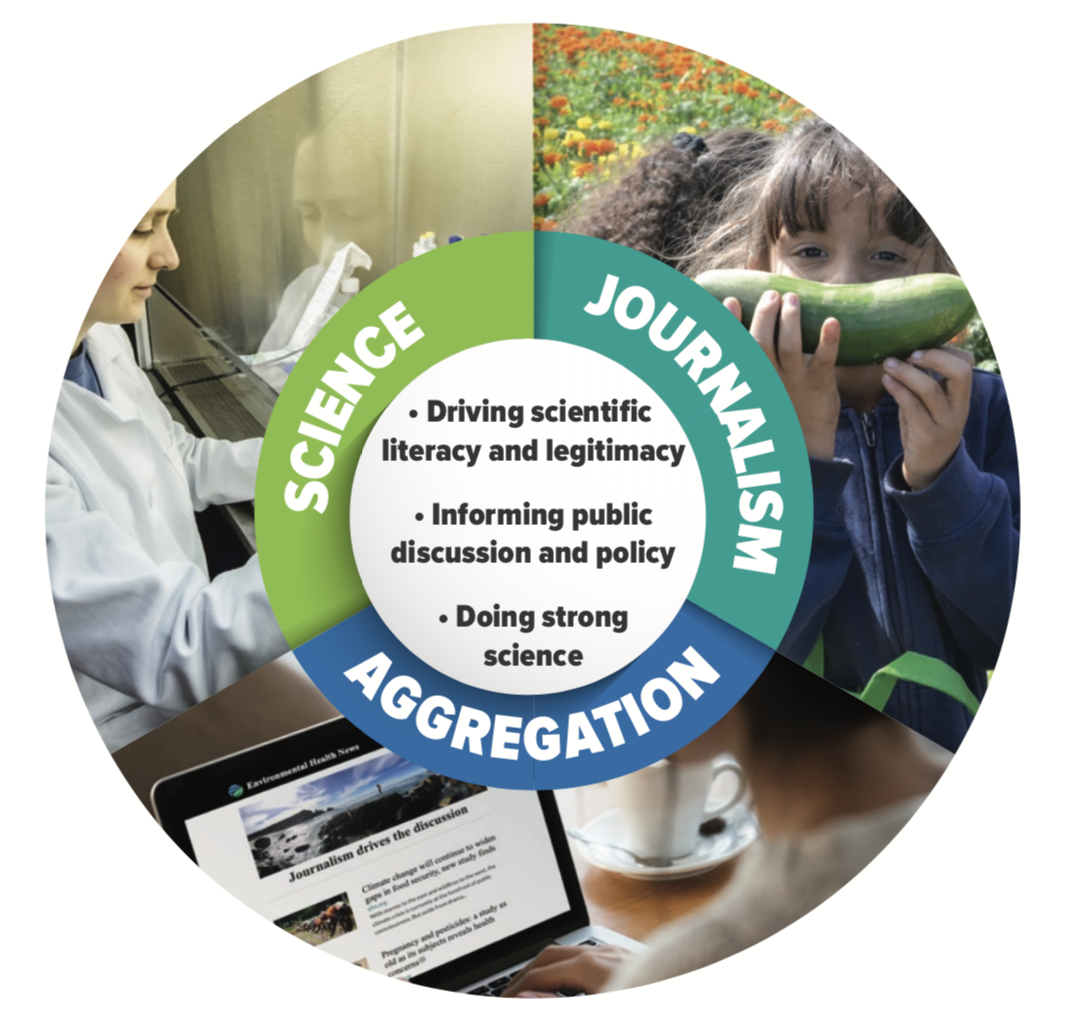 All of us at EHS are really proud of what we are able to accomplish because of the support of our committed readers. Here are a few of the things we're proud of in 2020 and 2021. Your support makes this happen.
We

published 250+ stories

that have been

read by 850,000 users

... and counting.

EHS readers opened and read

1.3 million emails

from us, each one full of stories our journalism team found for you.

Did you know it takes 10 to 12 hours of research to compile each newsletter?

We launched the second

Agents of Change

cohort this fall.

Essays from our first cohort resonated, with more than

1 million page views

. Hear from the latest cohort in this podcast.
EHS notched a huge science win in Europe: After 10 years of feeding scientists good information, building coalitions and blunting industry arguments, we saw the EU Commission approve a

strong, science-based roadmap

for safer chemistry.

EHS grew so concerned about the health of our inclusive democracy – and the fair and free elections that make such a democracy possible –

that we launched FairElex.com.
DONATE NOW
Environmental Health Sciences is a program of Virginia Organizing, an umbrella nonprofit that helps us keep overhead costs extremely low. That lets us put more of your donation to work. It also means we have to tell you this:
Virginia Organizing is officially registered with the Department of Agriculture and Consumer Services, P.O. Box 1163, Richmond, VA 23209. You can write to this department for all relevant financial statements and procedures regarding the solicitation of contributions. Your donation is tax-deductible to the extent allowed by law.